Terzo Paradiso – Bozar Brussels
Terzo Paradiso
Bozar Brussels
ACTION AND PRESERVATION
18/12/2019
Every year artist Michelangelo Pistoletto makes his case for the rebirth of society. On 'Rebirth Day' events and performances inspired by Pistoletto's symbol of the Third Paradise, a reworking of the mathematical symbol for infinity formed by three circles, are organised all over the world. On the one hand there is nature, which man is a product of, on the other hand there is an artificial paradise, developed by human intelligence and activities. These two contrasting and opposite circles are threatening each other with extinction. Their fusion forms a third, central 'circle', in which the human and natural intelligence are harmoniously reconciled.
This year, composer, musician and visual artist Mira Calix has been invited by BOZAR to conceive an interactive and performative artwork in response to artist Michael's Pistoletto's  Third Paradise symbol annual celebration on the occasion of the Rebirth Day which will take place on the 19th December 2019 at 11 AM. (performance is approximately 30 minutes)
A combination of professional dancers and volunteers will move through the main Horta Hall diffusing Calix's musical composition whilst mapping the interlaced symbol of the 3rd paradise in organic chalk by moving together in structured sequences to create an evolving sound sculpture. Calix has titled her response to Pistoletto's provocation – action and preservation – in light of our current climate emergency it is essential that we undertake both movements, in tandem, in order to ensure a sustainable existence on planet earth.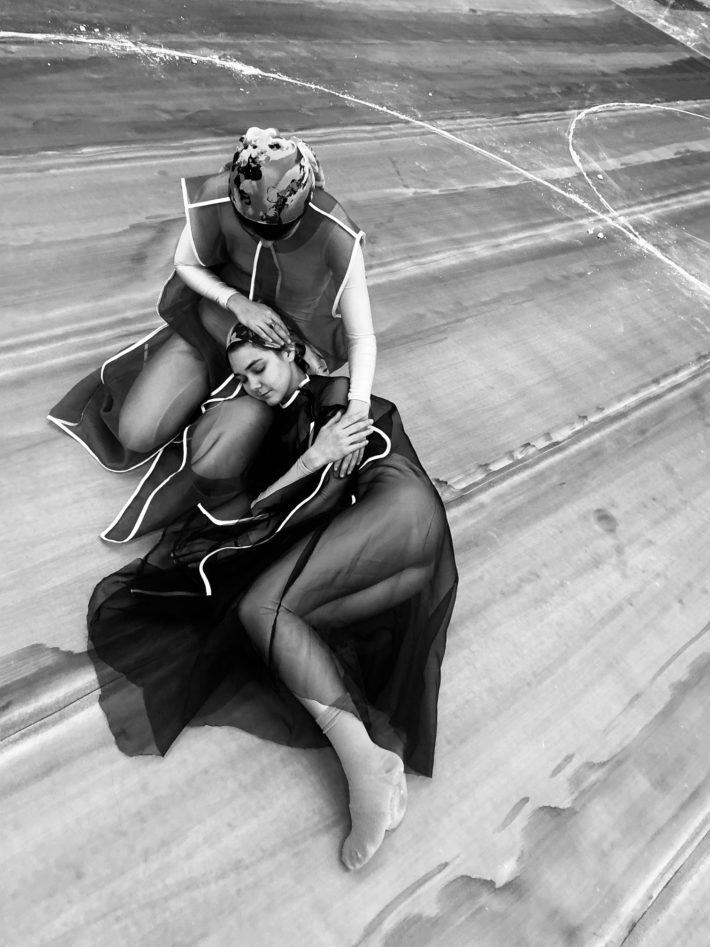 The post-performance installation and sculpture will remain in the hall post-performance until the 4th January 2020.