Mira Calix creates score for the Oresteia at the Globe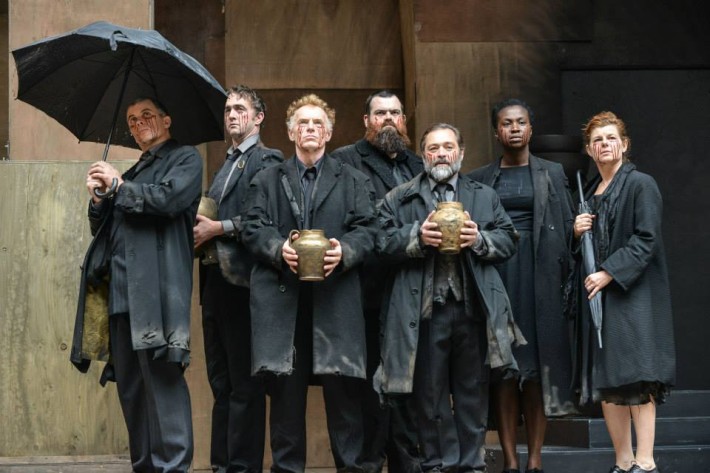 The Oresteia – Shakespeare's Globe
Mira Calix creates a new score for Rory Mullarkey's adaptation of The Oresteia for Shakespeare's Globe, directed by Adele Thomas.
First performed at the Dionysia festival in Athens in 458 BC, Aeschylus's trilogy dramatizes the shift away from the private blood vendetta and towards a public polis founded on principles of open trial and punishment. The plays will find a fitting home at the Globe, where audiences gather under open skies and in a shared light with actors – as they would have done centuries ago in the vast stone amphitheatres of Ancient Greece.
Mira has created an original score for electronics, voice and an ensemble of contemporary wind and brass instruments. The electronic instrumentation is transmitted wirelessly through small  independent speakers incorporated into the fabric of the costumes of the Greek Chorus. Mira took a conceptual approach to this score; originally Greek Chorus's would have sung or chanted throughout their performances. She was inspired by this tradition, whilst looking to open the sonic palette in this very modern interpretation. The audio system she purposely devised,  has allowed the Chorus to remain a musical source throughout the play, as well as create a human version of a multiple diffusion speaker system as the cast move throughout the unique open aired amphitheatre of the Globe.
To find out more about her musical process Bowers and Wilkins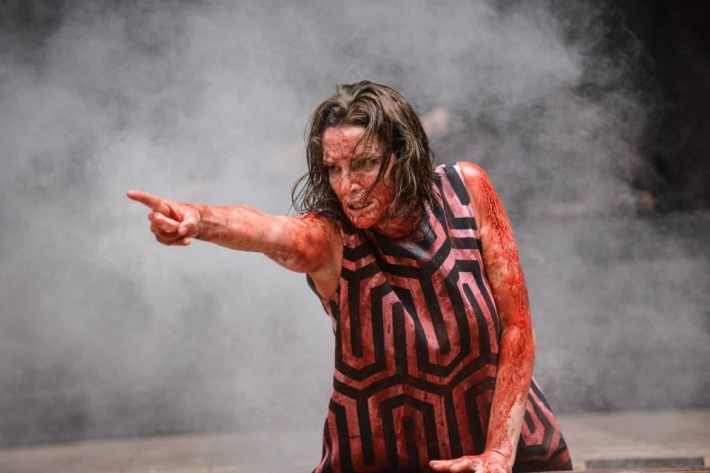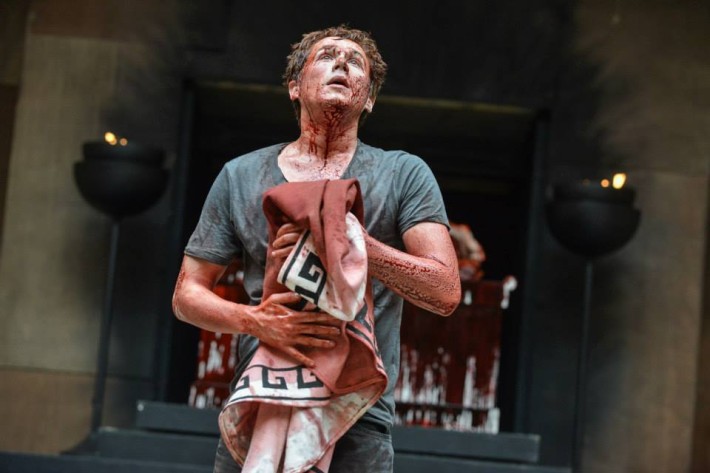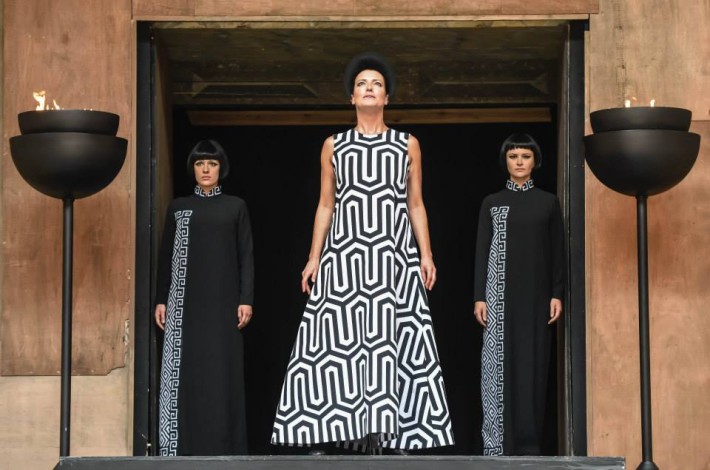 Rory said: "The Oresteia is a huge, epic trilogy about how we live together, so it's brilliant to be doing it in a huge, epic theatre right in the heart of a European capital city. Its stunning words present human beings in all their grim and beautiful and messy contradictions, so it's hugely exciting to be staging it somewhere so public, where language feels so alive, and where the audience's relationship with the performers feels so immediate and intimate."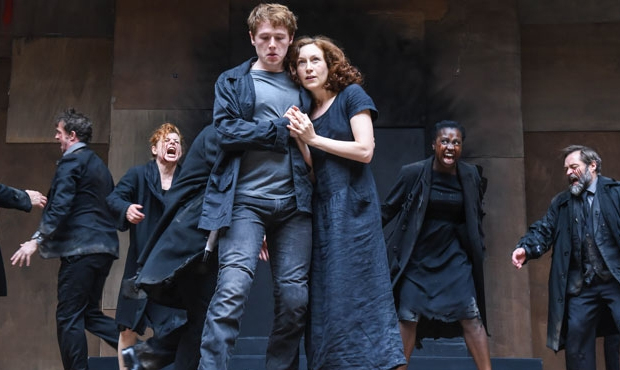 Adaptation: Rory Mullarkey
Director: Adele Thomas
Designer: Hannah Clark
Composer Mira Calix
Movement Director: Lucy Burge
Mira Calix would like to thank Bowers and Wilkins for their generous support in providing the T7 speakers for the production' s run at the Globe.
pictures courtesy of the Globe.