Mira Calix creates new sound art installation in China – Moving Museum 35
Mira Calix creates the Moving Museum 35 – a Soundart Installation
Open daily 7th January – 7th April – autobus route 35 – Nanjing, China 
The moving museum 35 is a temporary sound art installation created by the London based artist Mira Calix in collaboration with students from the School of Media Art and Communication department of Nanjing University of the Arts.
Around the world, we travel to museums in our droves. They are cultural destinations that conserve and exhibit artworks for the public, with this project, Mira wanted shift the location of the museum philosophy into everyday life. The Museum as a space you travel with rather than to. The Museum as a mode of public transport, her Museum is a public bus on the no 35 route in Nanjing, China.
Mary Anne Hobbs/ BBC 6 Music interview with Mira Calix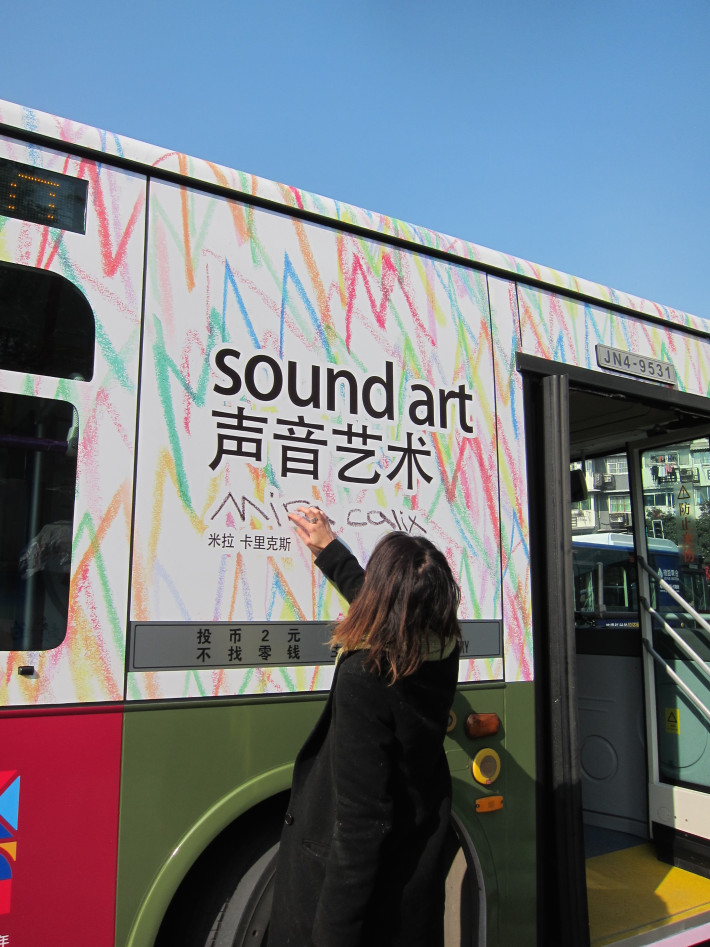 The moving museum 35 exhibition comprises of 21 musical responses to a collection of paintings curated by Mira Calix. These paintings derive from a style of art known as Colorfield. This movement is closely linked to Abstract Expressionism and is notable for it's flat, bold and graphic use of colour, and geometric shapes.  For these artists, 'colour is freed from objective context and becomes the subject in itself'. It is the highly abstract nature of these artworks that Mira felt made them an inspiring and open springboard for the students to respond to freely and imaginatively in musical form.
Mira has designed both the interior and exterior environment to reflect the hues used in these original paintings and sculptures. The environment is full of fragments of the colour, shapes and lines from her source material, the curated paintings. They will hear rather than see the collection. Their original provenance is deliberately known only to the creators involved in the project, they have been transformed into a new material, that of the international language of music.
The moving museum 35 has no walls just windows. It is Calix's hope that visitors hear this unique sonic canvas and find art in the everyday. Look at their surroundings in a new way. She invites them to listen, really listen and dream and gaze at the world around them. They are not only a visitor, a passenger to the museum but also a participant and collaborator in the artwork. They are free to create the artworks in their own imaginations from the sights and sounds around them.
In the moving museum 35 art is not a noun but a verb, not an object but a process and shared experience.
The Artwork was created during Mira's MIRChina15 residency awarded by the British Council and PRS Foundation.
Trust – an additional soundart installation was exhibited at the AMNUA Contemporary
Art Museum in December 2015, Nanjing, China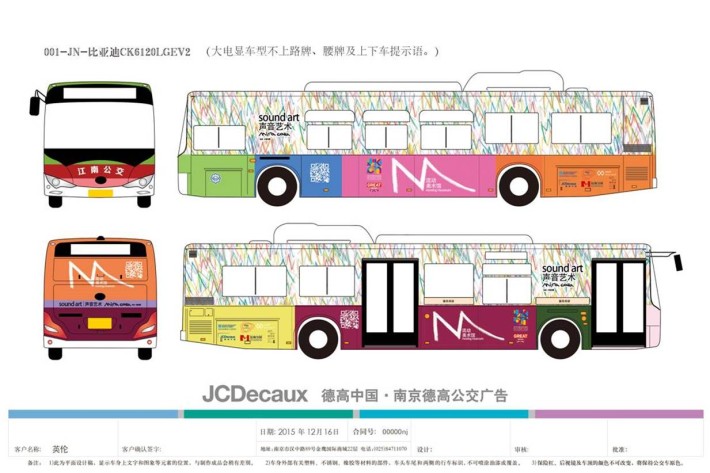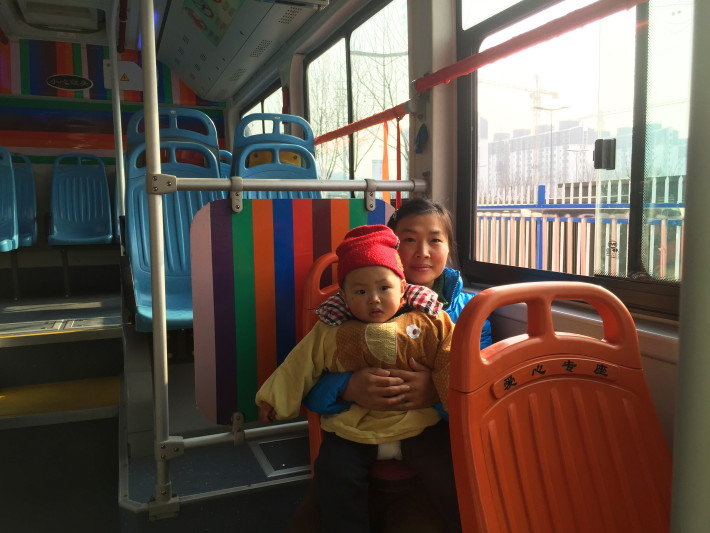 TRUST -soundart installation AMNUA Museum
Nanjing University Of The Arts