Inside there falls opens at Sydney Festival, Carriagworks, Bay 17
Mira Calix's new installation, Inside There Falls, opens at the Sydney Festival


installation presented by Sydney Festival
co-commissioned by Brett Clegg, Gretel Packer, Simon and Catriona Mordant AM & Sydney Festival Project Partner: Sydney Dance Company. Supported by: City of Sydney, Commonwealth Bank of Australia and Andrew Rothery & Julia Champtaloup.
Carriageworks, Bay 17, Sydney Australia
8th -17th January 2015
12.00-20.00 daily – admission free
Multidisciplinary artist Mira Calix premieres her new artwork Inside There Falls.
Seamlessly Incorporating and inventing new technologies in her audiovisual multi-sensory blanched landscape, an exploration of narrative interpretation. Every sheet of paper in her installation is unique. The way it folds and shifts is transitory. The passages you follow, momentary. Dance, choreographed by Sydney Dance Company Artistic Director, Rafael Bonachela, is an intervention. Sound is an implication, light is instrumental, music is a metaphor, all multilingual gestures traversing the conventions of storytelling.
The original text, a meditation on myth and identity, was created by the Sydney-based writer Brett Clegg. The narrator is actress Hayley Atwell. Her voice audibly flows between materials reframing and recasting the narrative path for participants to follow, contemplate, explore and in so doing, create their own story.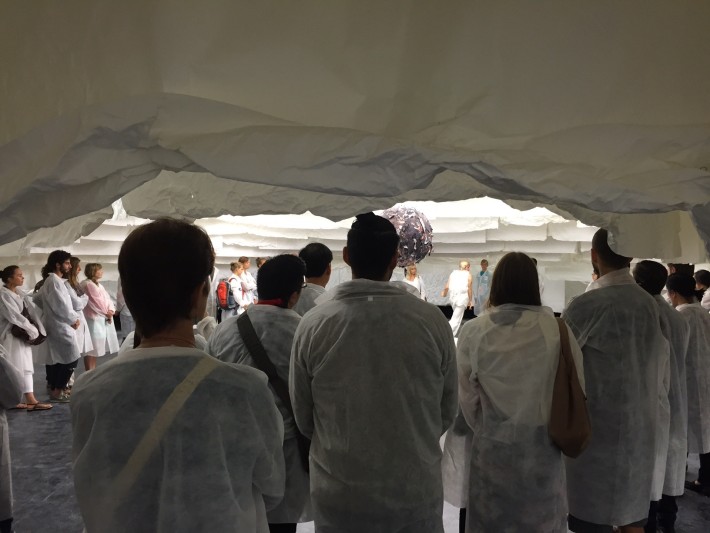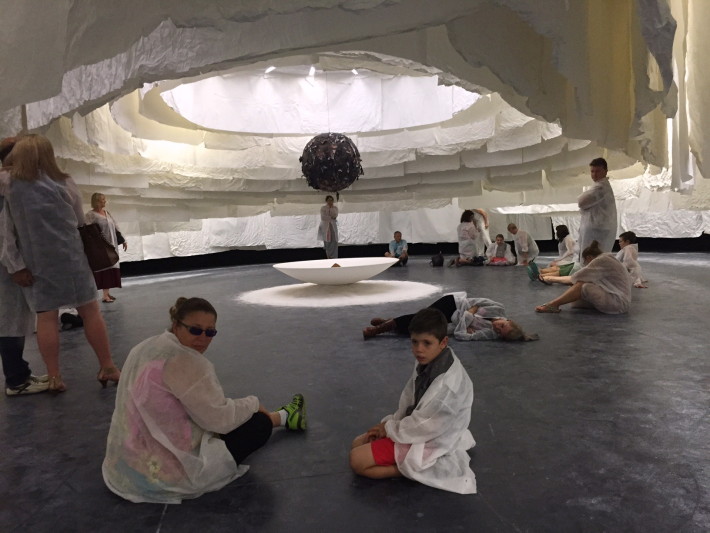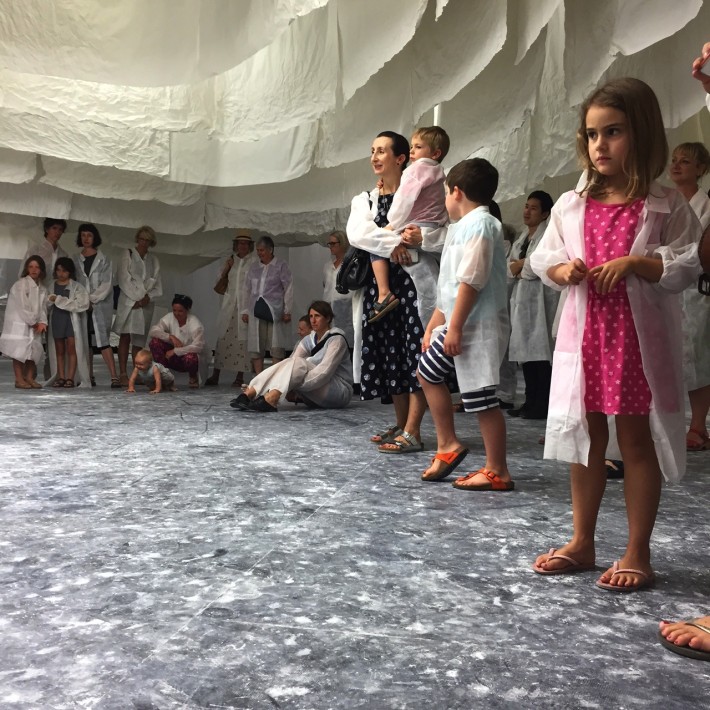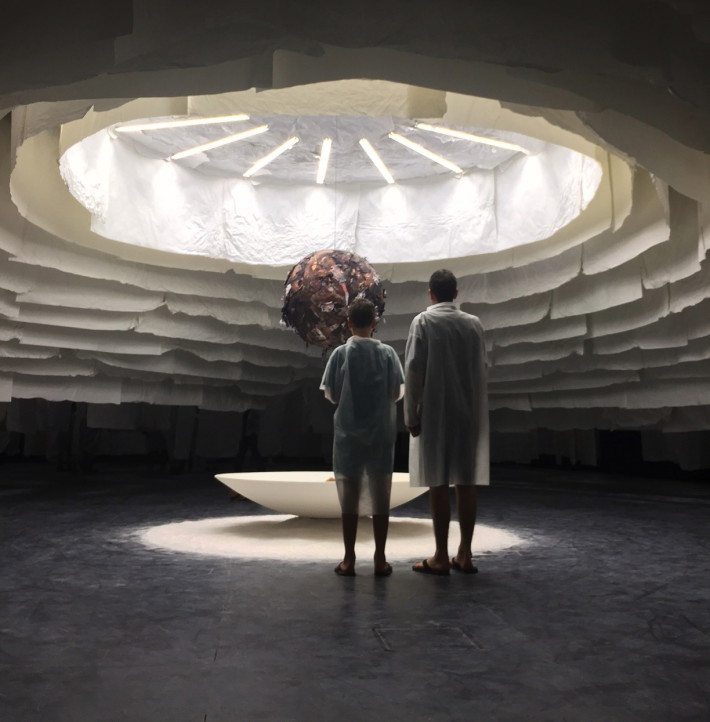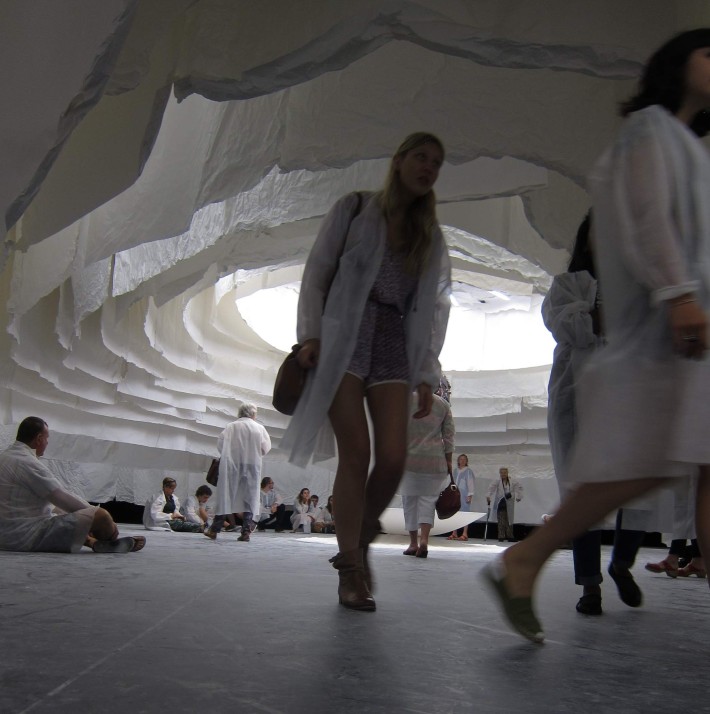 participant photographs by Rafael Bonachela & Mira Calix