field recordings – bang on a can & mira calix
Field Recordings

Brooklyn-based collective Bang on a Can celebrate 25 years of irreverent new music, bringing together some of the most adventurous music-makers around today.
Barbican – London – 20/3/12 – U.K. Premiere
Lincoln Center – New York – 28/4/12 – U.S. Premiere
Mira Calix 'Meeting You Seemed Easy'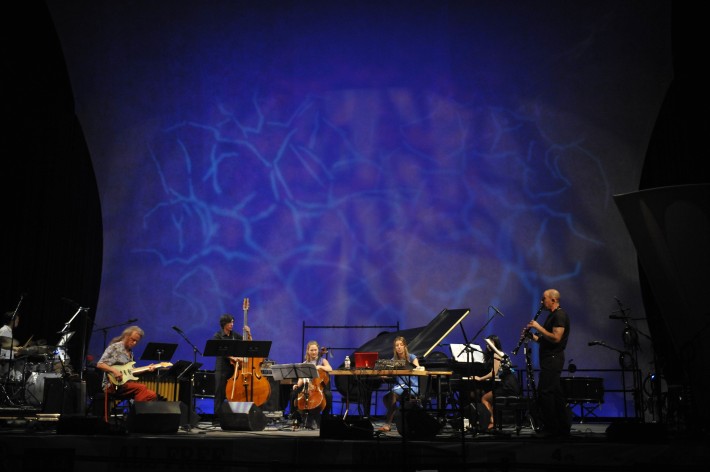 A major undertaking involving 9 composers, world renowned electric chamber group the Bang on a Can All-Stars, and multi-media accompaniment – "Field Recordings" will be an evening-length work of many parts, all conceptually linked by what I call a musical "ghost story." Each composer is asked to use one or more "found sounds" that have special meaning or resonance, creating a single piece out of many voices.
Rock and Roll's spark came from field recording pioneers the Lomaxes and the Seegers going in to the backwoods South, finding and recording roots music and bringing it to a larger public.  Modernism got a jolt when composers like Bartok and Kodaly went into the hills of central Europe, bringing out unpredictable rhythms and gritty harmonies which they used to challenge the status quo.  In the 60's, radical composers used recordings as building blocks for mind-blowing works of art. What would we learn from our world if today's genre-blurring composers were encouraged to go into the field, to find and record something new, and to have that recording challenge their own music?  This new "group commission," written for the Bang on a Can All-Stars to play, asks a terrific range of composers to find out – with new music by myself and the following artists: Christian Marclay, Nick Zammuto of The Books, Mira Calix, Evan Ziporyn, Michael Gordon, Julia Wolfe, Tyondai Braxton, and Florent Ghys. Each of the composers' contributions will be between 4 and 8 minutes, creating an evening-length whole.
david lang on field recordings
http://www.barbican.org.uk/music/event-detail.asp?ID=12842
http://www.lincolncenter.org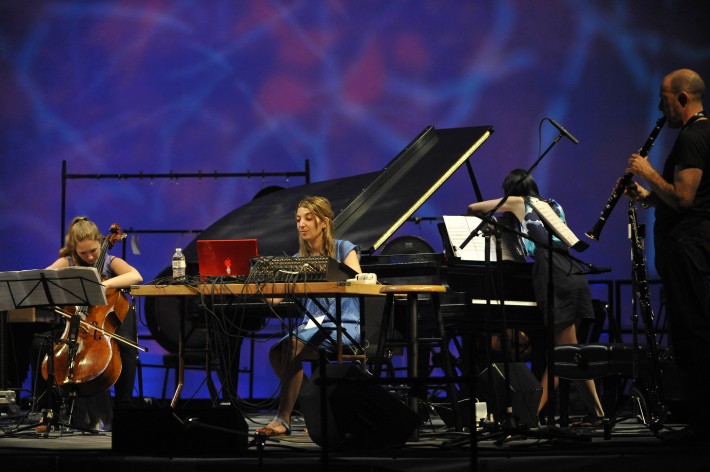 Mira Calix and Bang On A Can performing live at World Financial Center in New York 2010