Calix creates a musical response to Conrad Shawcross's new Dulwich Park sculptures
Mira Calix has created a musical response to Conrad Shawcross's new commission;
Three Perpetual Chords, for Dulwich Park, London.
Her new composition, titled, Trichotomy (agent, patient, act) is for a combination of 9 Violins, Viola's and Violoncello's. The piece will be performed by members of the London Contemporary Orchestra at the official opening on the 18th of April 2015.The work is composed both as series of physical movements and musical notation. The players promenade between the individual sculptures and amongst the general public, leading them to and from the individual sculptures.
The sculptures have been commissioned by Southwark Council in partnership with the Contemporary Art Society, as a public art legacy to the Two Forms Divided Circle Barbara Hepworth sculpture stolen from the park in 2011.
Three Perpetual Chords draws from Conrad's ongoing study of harmonics and represent The Octave, The Fifth and The Fourth within the Western harmonic scale. They will form a trail in the northern end of the park, with each just visible from the last, and will rest lightly on the grass, emphasising the juxtaposition between an industrial material and its arcadian environment.
The knot-like sculptures are cast in spheroidal cast iron – a ductile material used within urban settings  – which in time react to their environment, forming colours of deep red, blue/blacks and browns, and areas of polished silver where they are frequently touched or sat on.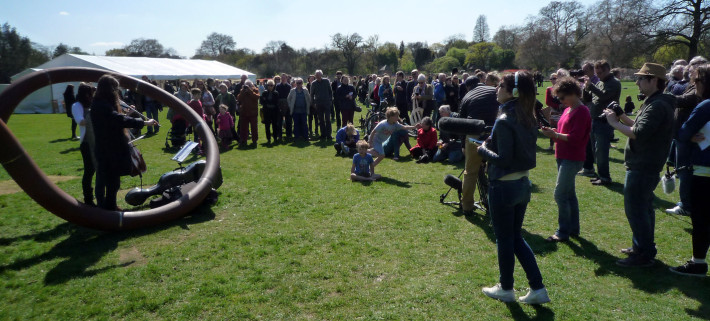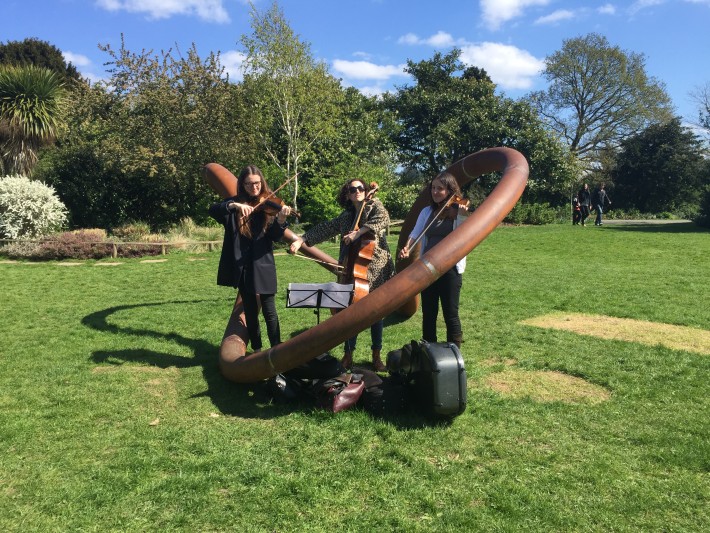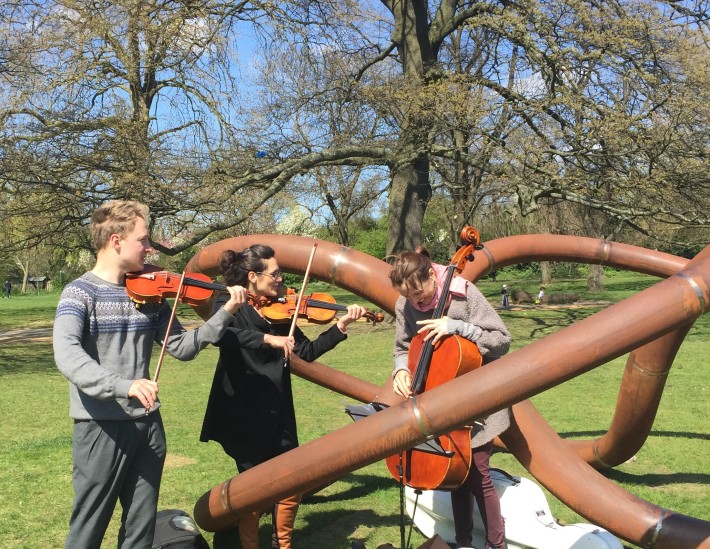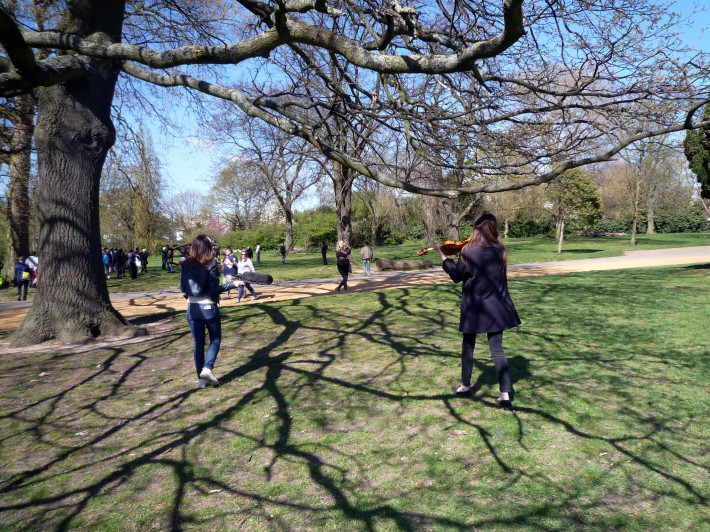 The making of -three pertpetual chords