'passage' permanent installation opens in the city of bath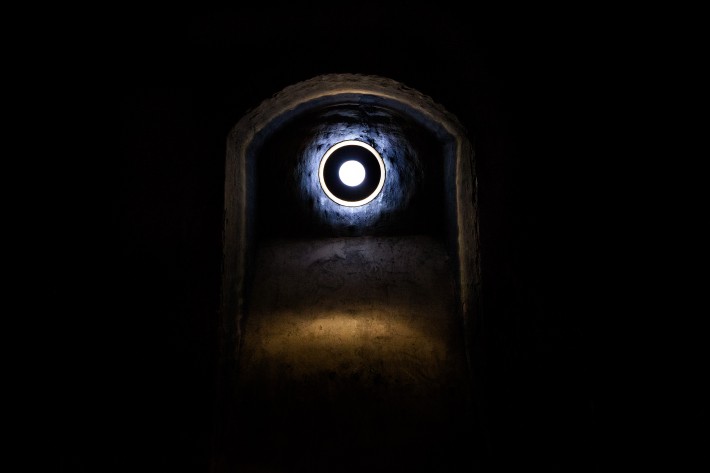 'Passage' a collaboration between United Visual Artists (UVA) and  Mira Calix is a permanent installation situated in the city of Bath, U.K. is now officially open to the public.
The artwork was  commissioned by Sultrans   for the reinstituted Combe Down railway tunnel, which connects Milford and Bath Queen Square in what is now the longest cycling tunnel in Britain at 1,672 meters.
UVA have worked closely with award winning composer Mira Calix, taking physical and historical consideration of the late 19th century passage to construct unique installations for 20 alcoves which span the central third of the tunnel.
It was important for both UVA and Calix to create a unique ambience for each alcove or 'refuge', both referencing and assisting a journey. The installation takes form as cast iron 'sentinels', referencing traditional locomotive reflector lamps, each emitting a variation of tonal light accompanied by a unique compositional score, which will awaken and respond to passers by, aiming to "influence the tempo of the journey".
http://thecreatorsproject.vice.com/blog/augmenting-a-disused-railway-tunnel-with-sound-and-light