nothing is set in stone opens June 21st in london
Nothing Is Set In Stone is a reactive sculptural song, a monolithic installation by award winning artist Mira Calix. The piece will be installed at Fairlop Waters nature reserve from 21 June – 9 September 2012.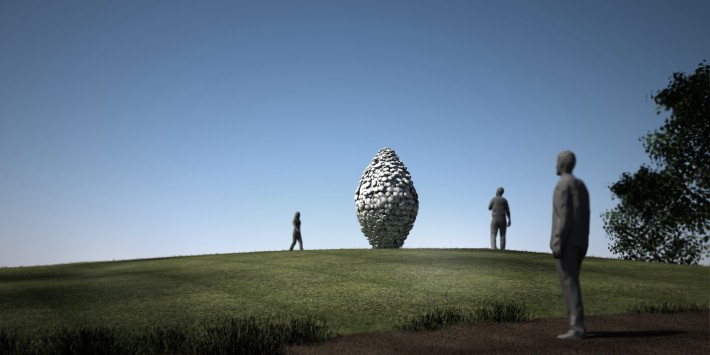 Mayor of London and London 2012 Festival present Secrets. Discover London's amazing hidden gems for free as leading artists
transform the capital's lesser-known landscapes. Find out more at www.molpresents.com/secrets
Fairlop Waters, Forest Road, Barkingside IG6 3HN
Underground: Fairlop Station – Central Line – Hainault Branch
Nothing Is Set In Stone project partners: Oxford Contemporary Music, Natural History Museum, Vision Redbridge Culture and Leisure and Exhibition Road Cultural Group.
Members of The University of Johannesburg choir.
http://bit.ly/L8oPlf – Evening Standard
http://www.thecreatorsproject.com/blog/mira-calix-proves-that-inothing-is-set-in-stonei-with-new-project-for-londons-cultural-olympiad – The Creators Project
The Silent Song – created at the Nirox Foundation in South Africa