mira calix live – concerts at the metropolis new music festival – melbourne recital centre
Mira Calix will perform a series of concerts at the Melbourne Recital Centre in April 2013 as part of the Metropolis
New Music festival.
The first concert on the 19th, will include the premiere of a new work commissioned for the centre, he fell amongst roses and works for large ensemble, electronics and choir.
The second, on the the 20th of April is a more intimate affair with works for ensemble, electronics and solo soprano.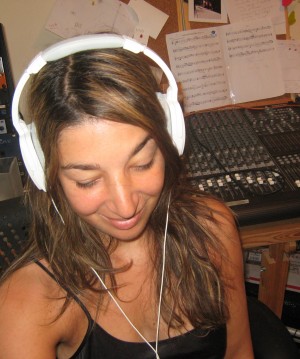 METROPOLIS NEW MUSIC FESTIVAL 2013
Melbourne, March 2013: After the success of the 2012 Metropolis New Music Festival, this year Melbourne Recital Centre and Melbourne Symphony Orchestra (MSO) presents a boundary- pushing and eclectic series of concerts, workshops, talks and DJ sets which explore the sounds of contemporary London.
Melbourne Recital Centre presents two of the most cutting-edge artists in British electro music and composition – Matthew Herbert and Mira Calix as well as a curated combination of local ensembles including Ensemble Offspring, Speak Percussion, Syzygy Ensemble and The Wild. In addition, Melbourne Symphony Orchestra presents the sonic magic of Thomas Adès.

http://www.melbournerecital.com.au/home